Hart District's 'Grab and Go' Lunch to Continue When Students Return to Campus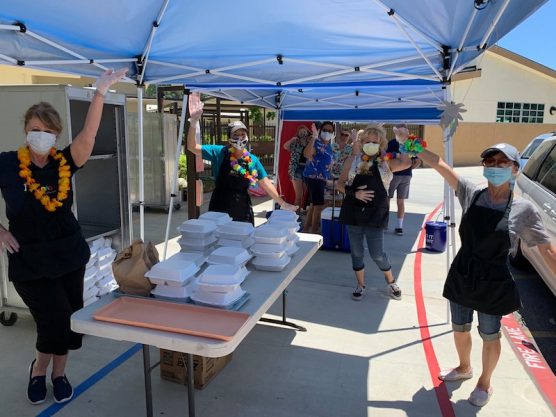 It has been a year since the William S. Hart School District started its Grab and Go lunch program for students, and it's showing no signs of slowing down. When students return to campus for in-person learning on Monday, March 29, the familiar carts outside schools are expected to still be present.
According to the Hart District, many students and families rely on school meals during the school week. As a result of school closures last year in Santa Clarita, daily access to a lunchtime meal was interrupted. In an effort to provide meal access, the Hart District and the Santa Clarita Valley Food Service Authority is set to continue to coordinate to provide free meals for students 18 years and younger, according to the Hart District's website. 
Since not all students will be back on campus full time, there is still a need to offer lunches at least until the end of the school year. The meals are free of charge.
In order to continue to accommodate Centers for Disease Control and Prevention (CDC) guidelines around social distancing, the sites will not provide areas for students to eat the meals, according to the Hart District's website. The Grab and Go lunches work as a drive-thru, where students pick up the lunches and go. Not just students but parents have enjoyed many of theses lunches. 
At Saugus High School, the Grab and Go program will be set up from 12 p.m. to 1 p.m. in front of The Forum performing arts building in the school's main parking lot at 21900 Centurion Way.
For additional information regarding the Grab and Go program, contact the Hart District at 661-753-5750.