The Legend of Tom Brady
Tom Brady is one of the greatest, if not the greatest, NFL players of all time. Brady is a seven-time Super Bowl champion, a four-time Super Bowl M.V.P. (Most Valuable Player), and a three-time regular season M.V.P. Brady is known around the world for his very successful career that is still continuing to this day.
Brady has done even more on and off the field, with his own foundation through his supplement company TB12 called the TB12 Foundation that helps athletes prevent injury. Brady has done more charitable work as well, according to Fox Sports. 
"The arrangement between Brady and Best Buddies has led to massive amounts of charitable money that might not otherwise have been raised. Best Buddies credits Brady with helping to raise $46.5 million since 2001, during which time Brady has acted as a volunteer." Best Buddies is an American nonprofit organization. It consists of volunteers that create opportunities for people with intellectual and developmental disabilities.
Brady has also contributed to other charitable work with Boys & Girls Clubs of America, a national organization of local chapters which provide voluntary after-school programs for young people like the Entertainment Industry Foundation, a non-profit charitable organization of the entertainment industry. EIF funds more than 300 charitable organizations annually, both in the Los Angeles area and throughout the United States. 
He has also worked with KaBOOM!, an American non-profit organization that helps communities build playgrounds for children, PeyBack Foundation which promotes the future success of disadvantaged youth by assisting programs that provide leadership and growth opportunities for children at risk. 
Brady is debatably the best football player of all time. According to Saugus High School student, Sebastian Dallaire, "I think he is the greatest football player to ever play the game. No football player has done what he has been doing with winning a Super Bowl in his rookie years and then in the next 20 years winning another 5. He has the clutch gene to come back with a minute left, very few players have it."
About the Writer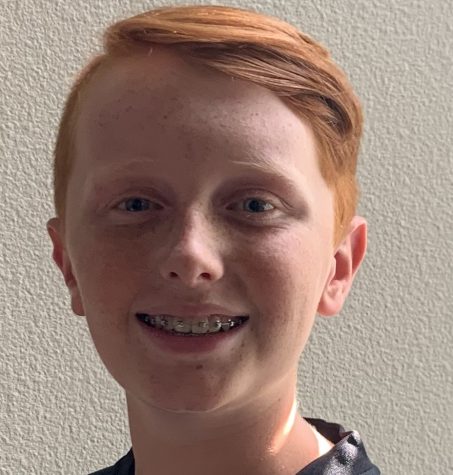 Carter White, The Scroll, Staff Writer
Some information about Carter White, he is in 9th grade at Saugus High School, some of his interests are sports, reading, video games, and riding his dirt...