Governor Newsom is Allowing Schools to Return
The Governor of California and Democratic state lawmakers have reached a deal to fund the reopening of schools for younger students across California, as Los Angeles County began vaccinating teachers. This deal comes as school districts across the county, including Hart District, plan to reopen by the end of the month.
The President of the United States, Joe Biden, said "about school districts in counties that fall under California's most restrictive stage [the purple tier] must reopen campuses for at least through second grade and for high-need students in all grades by the end of March."
L.A County, as of Tuesday, has reached the required case rate necessary to move into the red tier which means indoor dining and movie theaters at 25% capacity and theme parks such as Magic Mountain and Disneyland at 15% capacity among other looser restrictions.
In order to go back to a hybrid in-person instruction system at school the county must be in the "red tier," which is a case rate of 7 out of 100,000. Governor Newsom stated that California is now moving into the red tier to start reopening schools.
L.A. County school districts are eligible for reopening starting March 17. Hart District schools are expected to open on March 29 with hybrid learning. As of last week, Hart District Schools are expected to open for only 4 days a week. Monday and Tuesday will be for last names A-M and Thursday and Friday will be for N-Z. No students will be on campus on Wednesday, but will have classes online like they do now. Nearly 40% of the student population has chosen to remain online through the end of the semester.
After Monday's announcement from the Governor, some local school districts and lawmakers have criticized the legislation in a letter sent to legislators last week. The William S. Hart Union High School District and Newhall School District joined multiple others across the state in urging to reconsider the school reopening plans that the Governor announced.
https://saugusscroll.org/1361/news/hart-district-board-discusses-reopening-7-12th-grade-schools/
About the Writer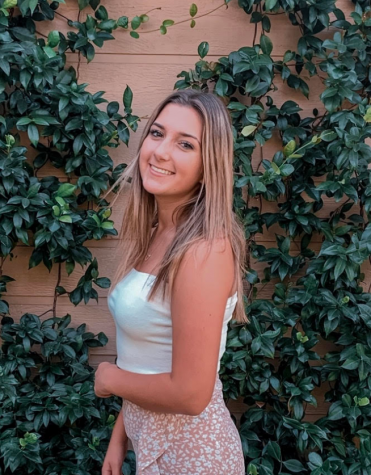 Ella Weidman, The Scroll, Staff Writer
Ella Weidman is a freshman at Saugus High School.