Saugus AcDec to Compete in State
Saugus High School's Academic Decathlon is set to advance to state competitions after placing 10th among the county's Division 1 series. 
The team's achievement comes after months of preparation for the county's three-week long decathlon: "I was so excited after finding out we were going to state," expressed Kami Wiener, Saugus sophomore and top scorer at the previous competition. "The awards ceremony was virtual so we watched it together as a team, and we all started screaming and cheering because we were so excited!" 
Saugus AcDec is the only team from the William S. Hart School District moving on to state, having earned more than 38,000 points at the county competition. "There is a bit of pressure knowing that we are not only representing Saugus but the entire district as we're the only team competing at state," said Michael Souliman, senior and team captain of AcDec at Saugus. "We really want to show up and sweep our division and make Saugus an established state-bound team." 
In the same county competition, West Ranch placed 12th in Division 1, Canyon placed 10th in Division 2 and Golden Valley placed 3rd in Division 3.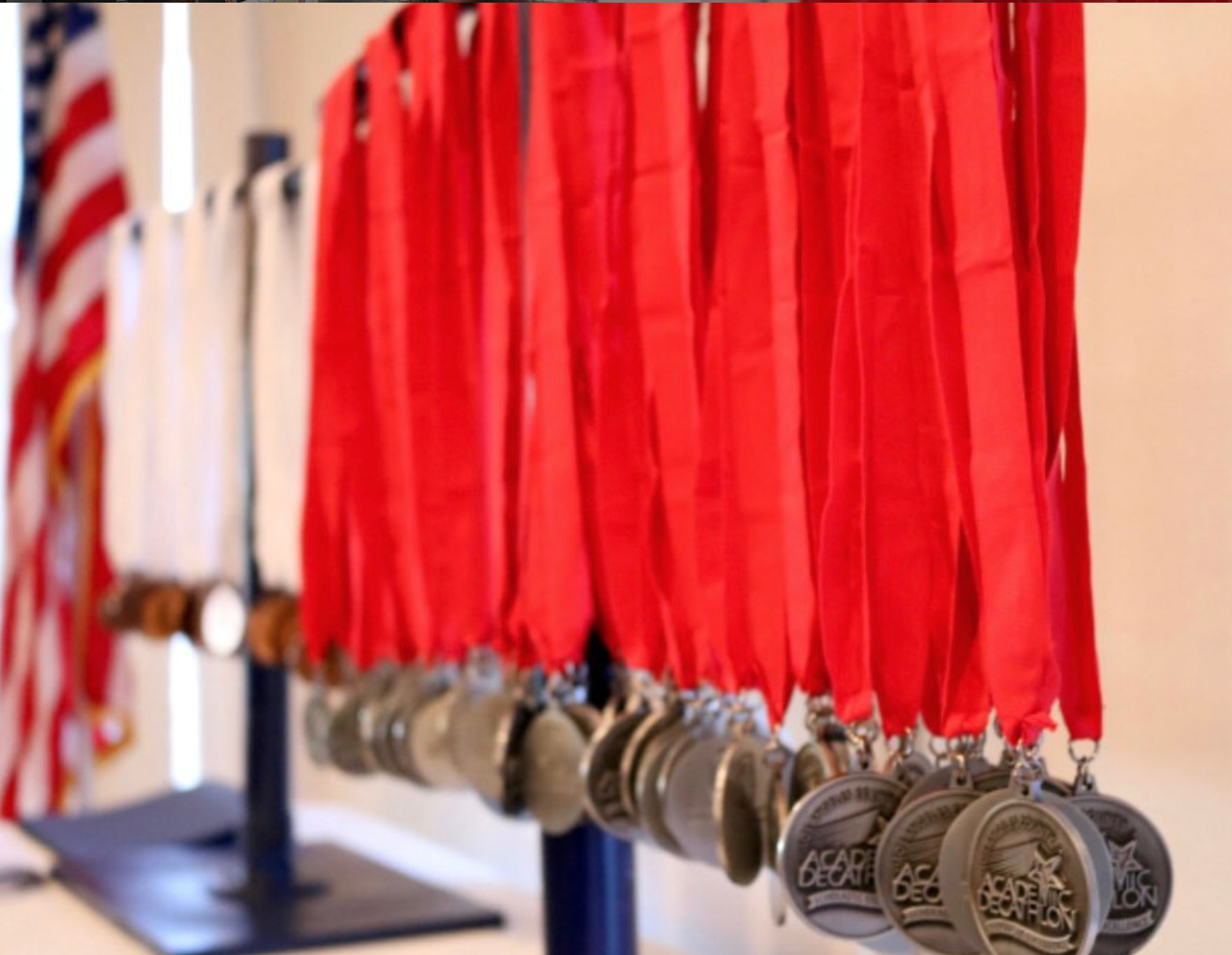 State competitions are set to take place online throughout the month of March on weekends, with each weekend focusing on a different skill set. To prepare, AcDec has implemented more rigorous and skill building practices: "Practice is more intense and especially as a captain, I am having to formulate more behind every meeting and really step up as a leader," explained David Kayne, Saugus senior and team captain. "We are also planning to do full-day practices leading up to the competition." 
Practices include practice tests and essays as well as small group learning to review materials, according to Wiener. 
While preparing for state, the team also plans to begin training for the next county competition in January of next year at the same time.  
For seniors, the advancement to state represents four years of training and preparation, as well as an opportunity to end their high school careers on a high note: "It's somewhat surreal competing at state just because it's been my goal for the past three years and we've come really close in the past," commented Souliman.