The History of Black History Month
The month of February marks the start of Black History Month, a nationally recognized time to acknowledge and celebrate the achievements and movements of African Americans and their central role in United States history.
First known as "Negro History Week," and put forth by noted historian Carter G. Woodson and other prominent African Americans, Black History Month takes place in February in the U.S. Other countries around the world such as Canada and the United Kingdom also dedicate a month to Black history.
The origins of Black History Month begin with Woodson, who traveled from Washington D.C. to Chicago to participate in a national celebration of the 50th anniversary of emancipation. A large part of the celebrations revolved around exhibits that displayed the progress of African Americans after the abolition of slavery. Inspired by this, Woodson formed an organization to promote the scientific study of black life and history, meeting with A.L. Jackson of three other to create the Association for the Study of Negro Life and History (ASNLH).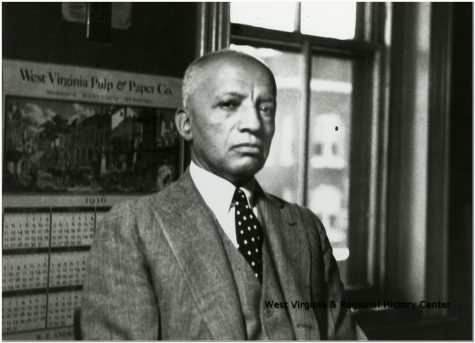 Hopeful that the organization would popularize the achievements of Black individuals, he urged his fraternity brothers of Harvard's Omega Psi Phi to create Negro History and Literature Week, which was renamed to Negro Achievement Week. 
"We are going back to that beautiful history and it is going to inspire us to greater achievements," said Woodson in a speech to Hampton Institute students.  
Seeking further outreach, Woodson sent out a press release announcing Negro History Week in February 1926, a month that is commonly said to be chosen due to the birthdays of Abraham Lincoln and Frederick Douglas. 
The 1960s had a dramatic effect on the study and celebration of black history. After Woodson's death, young African Americans on college campuses became increasingly conscious of the need to make black history a field of serious study and provide a platform for celebration and acknowledgement. There was an increased awareness and push for the extension of Negro History Week.  
By the 1960s, in part to the civil rights movement and growing calls for equality and celebration of Black identity, Negro History Week was expanded to form Black History Month in 1976 by President Gerald Ford. The establishment of this month by President Ford was brought about by the call to "seize the opportunity to honor the too-often neglected accomplishments of Black Americans in every area of endeavor throughout our history."
Since 1976, every U.S. president has designated February as Black History Month, as well as endorsed a specific theme. This year's theme is "Black Family: Representation, Identity and Diversity." Black History Month in 2021 aims to explore African diaspora and the spread of Black families across the U.S.