Disney+ Movies and Shows Being Released in 2021
Disney+ is releasing a surge of highly anticipated new tv shows and movies throughout 2021. Some of these shows are a part of the Marvel Cinematic Universe and will be about fan favorite superheroes. Other shows and movies that are being released will also introduce whole new characters and stories. Here is a list of upcoming movies and shows that will be released on Disney+ in 2021. 
Raya and the Last Dragon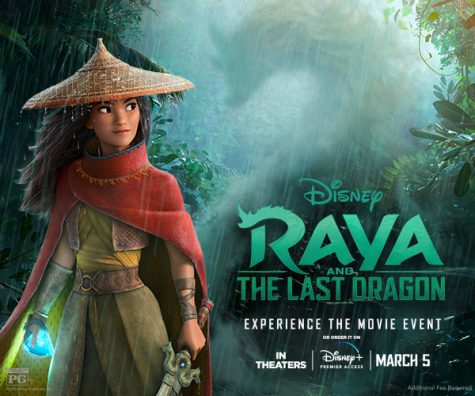 Raya and the Last Dragon is an upcoming animated Disney film. Raya is the first Southeast Asian princess in the Disney franchise. It takes place in a world that is heavily influenced by different Southeast Asian cultures. Excitement sparks within the Filipino, Malaysian, Vietnamese, Cambodian, and many other communities that are being represented in this film. In the movie, dragons have sacrificed themselves to save humanity against sinister monsters called the Druun. Now these monsters threaten the fantasy kingdom of Kumandra once again. It is up to Raya to find the last dragon left that will help her save her home. This movie features Kelly Marie Tran as Raya, and Awkwafina as the dragon called Sisu. It will be directed by Don Hall and Carlos López Estrada. It will be released on March 5 on Disney+ premier access. 
The Falcon and the Winter Soldier
The Falcon and the Winter Soldier is a Disney+ series that will continue to tell the tale of two superheroes, the Falcon and the Winter Soldier, following the events of Avengers: Endgame. This show will dig deeper into these two heroes and their stories, and the series is expecting to deliver action, suspense, and laughs. The two heroes are still played by their original actors, Anthony Mackie as Falcon/Sam Wilson, and Sebastian Stan as the Winter Soldier/Bucky Barnes. The series consists of six episodes. It will be directed by Kari Skogland, and will be aired on Disney+ on March l9. 
The Mighty Ducks: Game Changers
The Mighty Ducks franchise is back in this generation with the ten episode series. Emilio Esteves reprises his role as coach Gordon Bombay as he helps a 12-year-old kid who has been cut from the Ducks team, form his own team consisting of misfits. They will be challenging the strict youth sports culture of "winning no matter what." The series also stars Lauren Graham and Brady Noon. The show will be directed by Micheal Spiller and James Griffiths. It streams on Disney+ on March 25.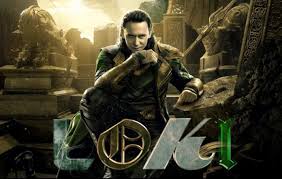 Loki
Loki is another Marvel Disney+ series that also takes place after Avengers: Endgame. In the show, Loki will be traveling through time and influences real historical events. Tom Hiddleston reprises his role as the famous villain, and his co-star, Owen Wilson, joins as Mobius. It will be directed by Kate Heron, and will consist of 6 episodes. Loki airs in May 2021. 
Marvel's What If…?
Marvel's What If is an animated series on Disney+. Famous events from the Marvel Cinematic Universe are reimagined, and each episode is about what happens if an event occurred differently. It is said that many MCU actors reprise their roles as voice actors in this animated show, however, none have been officially announced. It is directed by Bryan Andrews, and there will be 10 episodes. It comes out this summer. 
Hawkeye
Hawkeye is another Marvel Disney+ show, starring Jeremy Renner as Clint Barton and Hailey Steinfield as Kate Bishop. The directors are Rhys Thomas, and Bert and Bertie. The plot of the show has not been revealed yet. There are not a lot of details about the series, but all that is known is that it will be released late in 2021. 
The Book of Boba Fett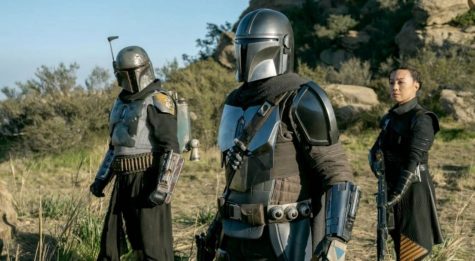 The Book of Boba Fett is another Star Wars live-action series that is a spin-off of The Mandalorian. This series was announced at the post credits scene of The Mandalorian's season 2 finale. Temeura Morrison will continue to play Boba Fett, and Ming-Na Wen will still be Fennec Shand. The director will be Robert Rodriguez, and John Favreau and Dave Filoni are the executive producers. The show will air on Disney+ this December.
Ms. Marvel
Ms.Marvel is another Marvel series, however, a new superhero is being introduced. Iman Vellani will be playing a Pakastani-American teenager who struggles fitting in at home and school, until she gets the same superpowers as her idol, Captain Marvel. Ms. Marvel will be the first Pakistani heroine in the Marvel Cinematic Universe, and is a great representation for the Pakistani community, especially with an all-Pakistani cast. The episodes will be directed by Adil El Arbi, Bilall Fallah, Meera Menom and Shareem Obaid-Chinoy. It comes out in late 2021, and is expected to have six episodes. 
The Mysterious Benedict Society
The Mysterious Benedict Society is a series that will be released this summer on Disney+. It is based on the award-winning and best-selling book series by Trenton Lee Stewart. It is about an undercover boarding school called "The Institute," that has a group of children with gifts and talents. It stars Tony Hale, Kristen Schaal, Ryan Hurst, MaamyeYaa Boafo, Gia Sandu, Seth Carr, and many more. It will be directed by James Bobin. 
Disney+ will be releasing a lot of great movies and shows that everybody can watch as we continue to spend time at home in quarantine. Watching these great movies and shows will surely be a good way to spend time with family at home while being safe from the coronavirus pandemic.