Siege on the U.S. Capitol
As the election results revealed that Joe Biden had won the presidential election, there were many rumors that it had allegedly been manipulated. On January 6, 2021, Trump-supporters protested the inauguration of Joe Biden, as they blockaded the United States Capitol. 
After rumors of voter fraud, supporters of former President Donald Trump protested against the election of President Joe Biden, who was inaugurated on January 20, 2021. The rally had been fueled online for several days and about 30,000 people attended.
Although multiple factors lead to the siege, the number of guards compared to the protesters was catastrophic. According to Military Times, 340 guards were defending the Capitol as the protesters attempted to breach it. Both tear gas and pepper spray were used to regain barriers outlining the Capitol. CNN stated that, "Smoke grenades were used on the Senate side of the Capitol, as police worked to clear the building of rioters."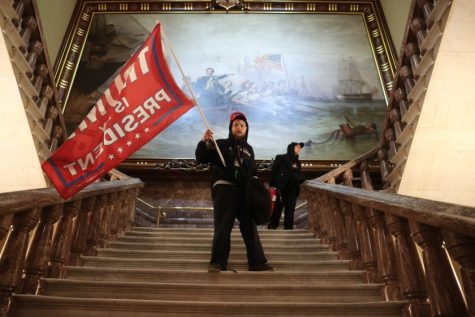 During the siege, many protestors, guards, and House members were potentially exposed to coronavirus. Most of the protesters were not wearing masks or social distancing when raiding the Capitol. Multiple parts of this siege, including the excessive amount of violence, were looked down upon by citizens all over the nation. The New York Times consistently stated in an article that violence should not have been used on either side. 
Offices belonging to Democratic party members were ransacked. Nancy Pelosi's office and many other Democrats offices were trashed and important documents were scattered throughout the rooms. An article produced by ABC News stated that protestors stole many items from the Capitol and from the offices of Democratic representatives.  Many windows were shattered for protesters to enter the building, which could have caused numerous injuries.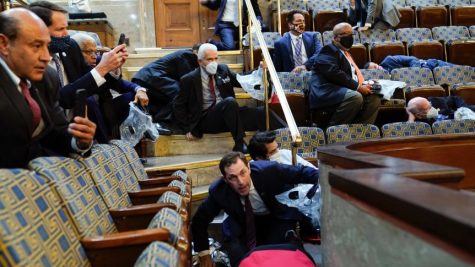 During the siege on January 6, five people were killed. Brian Sicknick, Ashli Babbitt, Kevin Greeson, Rosanne Boyland, and Benjamin Philips tragically lost their lives in an event that was brimming with violence. Whether they were protestors or members of the National Guard, DC police chief Robert Contee stated, "Any loss of life in the District is tragic and our thoughts are with anyone impacted by their loss." As American citizens, we should be able to exercise the freedom of speech without having to resort to violence in order to be heard.