Drive-in Movies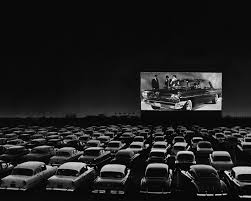 Due to the pandemic, drive-in movies have made a comeback and have begun rising in popularity. Regular movie theaters have been closed or shut down due to the pandemic. This has given a spotlight on the once-forgotten drive-in movies that were popular in the '50s. There are many drive-in theaters that people can enjoy due to their increasing recognition. 
Many businesses have set up drive-ins in their parking lots. For example, according to npr.org  "160 Walmart parking, lots will become temporary drive-in movie theaters." 
Many people have also created their drive-ins, such as the entrepreneur,  Kal Deportes. He says that "The first time we put tickets up, which was for The Sandlot, tickets sold out in three minutes and there were over 500 attempts in those three minutes to buy tickets online," Many people enjoy drive-ins because you can practice social distancing while having a great time.
There are many theaters in Los Angeles, Hollywood, San Fernando, and Santa Monica. Some of which are Cinemauto, Cinespia at the Creek, Drive-In Theatre at the Hollywood Roosevelt, Rooftop Cinema Club Drive, and Electric Dusk Drive-In. The link to these theaters website is below: https://www.lamag.com/culturefiles/drive-in-movie-pop-ups/
There is also a drive-in movie theater in Santa Clarita at Castaic lake at the lower lake. To buy tickets visit: https://www.whatsupscv.com/drive-in-movie
Make sure to buy your tickets in advance because many drive-in theaters require online payment. Lots of theaters also provide a double feature for their customers, which means that two movies can play when you go to a drive-in. Also, some theaters do provide food for their customers that you can purchase before the movie. When purchasing a ticket keep in mind that "seats"  can be selected by the customer.  Multiple websites require the payment for the car and the number of people who will be attending the movie together. 
Drive-in movies are a great experience for people who want to get out of the house and practice social distancing. Due to the upcoming holidays, expect to see some Christmas movies to enjoy with your family.