Milestones Achieved in the Election of 2020
Kelly Zarate, The Scroll, Co-Editor in Chief
November 20, 2020
This year, a vast amount of diverse milestones have been hit, filling United States history with many firsts and proud moments for many minorities from all around the country. From the first openly transgender state senator to a first-ever all-woman Board of Supervisors of Los Angeles County.
History is being made by these people:
Kamala Harris
Kamala Harris has been announced as the projected winner for Vice President of the United States
by the Associated Press (AP). This makes the former California Senator the first woman, first Black and first South Asian to be elected into the Oval Office.
Hillary Clinton, former Presidential candidate for 2016 said in an interview with the National Public Radio (NPR), "[Kamala Harris] is reinforcing the ability to dream and to achieve in the next coming generations."
In Wilmington, Delaware on Saturday, November 7, 2020, Kamala Harris said in her speech before introducing Presidential Elect Joe Biden, "While I may be the first woman in this office, I will not be the last," Harris said. "Because every little girl watching tonight sees that this is a country of possibilities…And to the children of our country, regardless of your gender, our country has sent you a clear message: Dream with ambition, lead with conviction and see yourself in a way that others might not see you, simply because they've never seen it before. And we will applaud you every step of the way."
Sebastian Cazares
Sebastian Cazares has won the College of the Canyons board, becoming the youngest elected official in the city of Santa Clarita, and possibly all of Los Angeles County, at the age of 20. Cazares is a Saugus High School alum who has now gone on to represent his hometown. He wrote on Twitter, "This win wouldn't have been possible without the students, educators, school staff, and community members who powered our campaign against all odds. As trustee, I'll fight every day for educational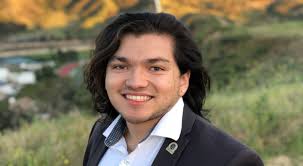 equity."
After graduating from Saugus, Cazares went on to College of the Canyons (COC), later graduating from COC, by experiencing the struggles of a student firsthand, he became inspired to bring a variety of voices and represent the voices of his hometown. "That's why he's running to represent them, as well as the greater COC community, on the Board of Trustees. More than ever, the College of the Canyons community needs and deserves to be empowered and uplifted, and Sebastian is dedicated to improving and advancing his alma mater," as stated on his website.
According to cazaresforcoc.com, Cazares draws his inspiration from his family, "including his many family members who have served in the military and marched with Cesar Chavez in the fight for civil rights, as well as his parents and brother who constantly motivate his work in community service." He later wrote on Twitter, "The youth revolution is here."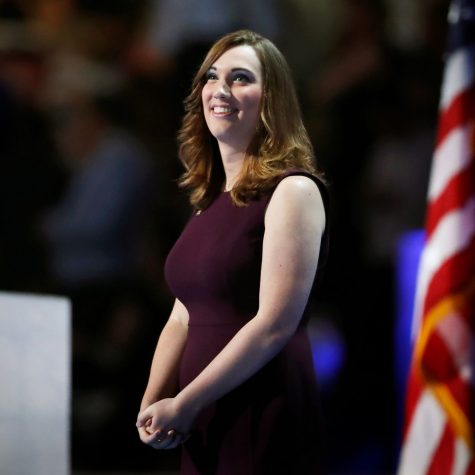 Sarah McBride
In the state of Delaware, Sarah Mcbride, 30, was elected and became the first openly transgender woman in U.S history.
McBride launched her senate campaign last year after becoming the first transgender speaker at a major party convention. She previously served as the press secretary for the Human Rights Campaign and Equality Delaware. After finding out she won, she tweeted out "I hope tonight shows an LGBTQ kid that our democracy is big enough for them, too."
Mondaire Jones and Ritchie Torres
Across the country, in New York, two men named Mondaire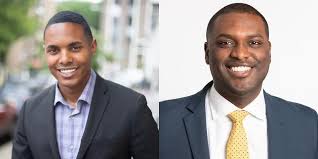 Jones and Ritchie Torres became the first openly gay black members of Congress.
Both Mondaire Jones and Ritchie Torres grew up in low-income and single-parent households. "We are going to have a United States Congress that is every bit as diverse as America itself," Torres said on election night.
Torres will go on to represent New York's 15th Congression District as the first openly gay Afro-Latino. "Thank you. Tonight, we made history. It is the honor of a lifetime to represent the essential borough, the Bronx."
Jones is a graduate of Stanford University and Harvard Law School, he will go on to represent New York's 17th Congressional District. Jones tweeted, "My story, quintessentially, is that of the American Dream."
Madison Cawthorn
North Carolina has officially elected Madison Cawthorn as the youngest person in the Republican party (GOP), at the age of 25.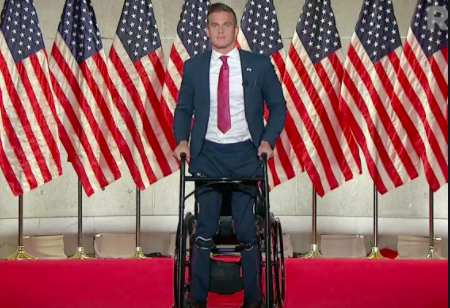 Cawthorn's victory was called by AP and as the youngest Republican elected into Congress for the last 50 years. In an interview with the New York Times, he stated "I believe I can carry the message of conservatism in a way that doesn't seem so abrasive — that has better packaging, I would say, better messaging."
When he was 18, he got into a crash that paralyzed him from the abdomen down which eliminated the possibility of his plans of going into the Navy. However, this did not stop him from pursuing politics, "At 20, I thought about giving up. However, I knew I could still make a difference. My accident gave me new eyes to see, and new ears to hear. At 20, I made a choice."
Cawthorn is becoming a very popular politician among the GOP. In his speech given on the third night of the Republican National Convention (RNC), he said, "In 2020, our country has a choice. We can give up on the American idea, or we can work together to make our imperfect union more perfect." He continued by standing up from his wheelchair, creating a powerful moment, "Be a radical for liberty and be a radical for our republic for which I stand, one nation under God, with liberty and justice for all."