What Are Scholarships and How Can You Gain Them?
Scholarships are extremely important when college is in your future. Scholarships are grants that are given to students to assist them in paying for college. You do not have to pay the money back for these scholarships, which is one of the reasons why they are extremely popular and beneficial.
There are a variety of scholarships for all students. However, there are fake websites that trick students for money. Some websites may ask you to pay for an application. These websites shouldn't be trusted because they could possibly give you scholarships, but they are making a bigger profit in collecting money from applicants than they are giving money. You should always stay away from these websites and be cautious when you are applying for scholarships.
Scholarships can be given for a variety of reasons. You can earn scholarships for the sports teams and clubs you participate in throughout your years of high school. For example, there are scholarships available for those who are in Girls Scouts, Boys Scouts, Boys and Girls Club, Rotary Club and many more. Many students earn scholarships through good grades and taking a variety of classes, but not all scholarships require a high GPA.
Scholarships are great ways for getting money to help pay for college and to avoid student debt as much as possible. You can also gain money by applying for Financial Aid or contacting a college's financial aid office for more information. Another way you can earn money is by getting a job while you are in college to help pay for tuition. Small jobs you have during colleges can help you gain experience and connections when applying for a job later in life.
There are many apps where you can see new scholarships. For example, the Hispanic Scholarship Fund, Scholly, and Orbot are all applications you can get to keep you informed about different scholarships. Students who are taking an AP class and have registered for the AP students College Board website can join the Student Search Service. The Student Search Service notify colleges about you and offer about 300 million dollars for students each year.
The following websites are places you can find or apply to scholarships:
http://collegepeas.com/scholarshipgreen/ Scholarships.com
supercollege.com studentaid.ed.gov Unigo.com fastweb.com
petersons.com https://www.cappex.com/scholarships
This link directs you to the Saugus website for scholarships:
https://sites.google.com/hartdistrict.org/shsscholarship/home
This link requires you to be signed into your William S. Hart District Email account and will direct you to a spreadsheet containing scholarships and their requirements for students. :
https://docs.google.com/spreadsheets/d/1JvpT92Gay9Mj6XifK7qlMk2d1ay-LeXxQ7SyLyzLl8I/edit#gid=2140654332
About the Writer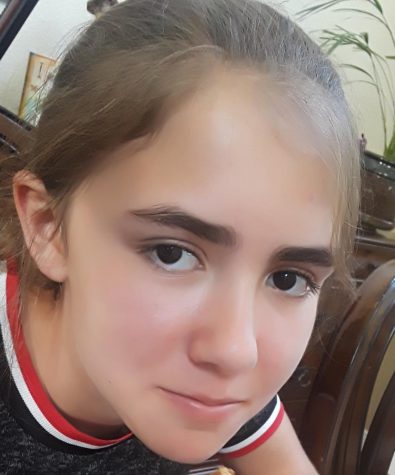 Alice Mancilla, The Scroll, A&E Editor
My name is Alice Mancilla. I am in ninth grade and I am apart of Journalism here at Saugus High School. I chose Journalism because I've always been interested...